LOVING THE JOURNEY WITH…
Associate Pastor Randy Green and Family Pastor Christian Wilson
Two Special Events Coming Up
Hello Journey, I have some exciting news especially for all the men and their sons. On Saturday, November 7, The Better Man Event will be held at First Baptist Church Orlando.  Over the years, we have had a lot of men attend this event. This event encourages men to be the kind of men God calls us to be. Speakers include Mariano Rivera, Lecrae, Sammy Rodriguez, Jonnie W and Darryl Strawberry. All these men love God and will encourage you to follow Jesus and be a fully devoted follower of Christ. This is a great opportunity to bring a friend; especially those who don't know Jesus. We will have a great time together.  Ladies, please send your men; you'll be glad you did.
Please click here to register and get your tickets before the event sells out.
May blessings be upon you,
Pastor Randy Green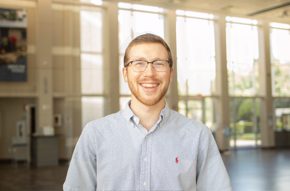 Journey Church Family,
A couple weeks back I wrote to you guys sharing with you how excited I was to help pioneer resuming our onsite Children's and Student Ministry. So, let me share an update with you.
It has felt so good having our onsite Children's and Student Ministries up and running once again. Just last week we even opened up our Nursery at both locations for both service times! We have had the pleasure of serving families onsite now for over 6 weeks. Our staff and volunteer teams are excited to have the opportunity every week to equip, encourage, and empower your kids and students with the Gospel of Jesus Christ. We have watched as each week we see more kids and students check into our environment.
While it is good to be back onsite, we will not forget what we learned in the season of online only ministry. We will remember the online content we created every week for our Kids and Students online experience. If you missed it or know someone this could bless, we are still creating content weekly for your family to enjoy from your fingertips. We know that many have found new routines in enjoying service from your home and our ministry teams want to best bless you and your family. The link every week to these online experiences can be found by clicking  Journey Kids  Journey Students
As we begin to get into the cycle of Next Generation Ministry here at Journey, there are some events coming up that we want to invite you and your family to!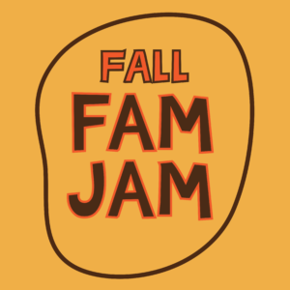 Fall Fam Jam
Journey Church Family! If you have been around us for a while you know that we love to JAM! We would love to invite you to bring your family through our Fall Themed experience at both of our campuses. You heard that right, both campuses will be hosting Fall Fam Jam! So, we invite you to go to the campus that is most convenient for you and your family! We will be preparing this safe, sanitized, and socially distant event just for you! But, if you have been to a Kid Jam, Summer Jam, or a Jingle Jam, then you know this will have the focus on fun. We will have games, prizes, candy, safe family photo ops, and MORE all from the comfort of your car!  This is a way our Next Generation Ministry volunteers would love to serve and bless you!
Now church family, while I know this event will be a blessing to you and your family I know that it is also an opportunity for you and I, as the local church, to invite our neighbors into the love of God. I know, it may sound crazy, but trust me. Your next-door neighbor may not come on a Sunday morning service, but they may accept an invitation to a Saturday night family friendly drive thru event. We believe this could be an incredible opportunity for you and I to be the salt and the light in our communities. For more information on Fall Fam Jam and how you can invite a friend simply click here.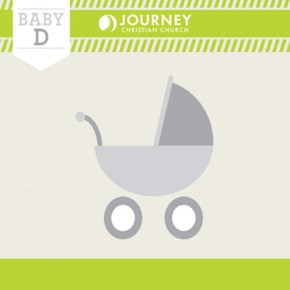 Baby Dedication
We are excited to announce that Sunday, November 15th at the 11:15AM service, Journey Christian Church Apopka and Lake County campuses will be hosting Baby Dedication! Baby Dedication was one of the familiar milestone events we held for newborns to 2 year olds.
Parents, this is an incredible opportunity for you to be affirmed in this decision, knowing that you are not raising your child alone. This service will be an opportunity for your child to be dedicated to God and for you to be encouraged by your church congregation. To reiterate the true and timeless saying, "it takes a village to raise children," and I am glad that Journey gets to be your village. I am praying for you and your family leading up to this milestone day! Thank you for courageously leading the next generation of believers. If you would like to sign your child up for this memorable day the link can be found by clicking here.
There is a lot going on here at Journey Christian Church and I don't want you to miss a thing. Your family and your experience matter to me. If there is anything I can do to better serve you in this season please do not hesitate to email me at cwilson@journeychristian.com.
Friends and Family, I am loving the journey here and I hope you are too.
Christian Wilson