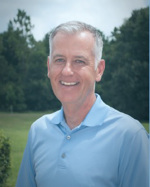 Three Important Happenings Right Now
This Sunday, August 2, at 7PM we will be hosting our first ever Discover Your Journey (DYJ) at our online campus. DYJ provides those new to Journey an overview of our mission, vision, values and strategy for engagement in a life-changing journey with Jesus. Pastors Harvey Carpenter, Roddy Conner, Randy Green, along with myself will be leading this Sunday's online DYJ. Several have already registered, and you can too by clicking HERE. This is an important next step, not only for those who are interested in participating, but for the development of Journey's digital ministry.
One of the most important initiatives that Associate Lead Pastor Dustin Aagaard oversees is our Leadership Residency Program. Here's a note from Pastor Dustin explaining what the Residency program is about and how you can help meet an urgent need on behalf of some new ministry residents:
At the beginning of 2020, we launched a two-year ministry training program called The Leadership Residency Program. The program is a two-year, high-intensity leadership development program for people who feel called into full-time vocational ministry. Students who have graduated college will come to Journey from all over the U.S. to be trained and equipped, and then we send them to churches and ministries all over the U.S. and potentially the world. We started with two residents in January and are looking to add 2-3 residents every semester. We currently have three students who have already been vetted and are ready to start the program; all we need now is housing, which is where you come in. We are looking for hospitable people or families who have extra room in their homes. If you have an open room and an open heart, please click HERE for more details and a way to apply to be a host home. These are exciting days for what God is doing in and through you. Thank you, Journey!
Starting this weekend, we will begin a new message series called, Why Talk About Race? Everyone has an opinion about race relations these days, and most are willing to share it. It is the conversation of our times…and Christians need a place at the table. We have a powerful and unique perspective to bring to this conversation unlike any other organization or institution. The Church has something to say about this that no one else can say and we must say it.
The aim of this series is to educate, equip, empower and encourage us to pursue biblically-based, Christ-exalting, Spirit-led, gospel-driven racial and ethnic diversity and peace, especially in the household of God.
This is not first or even primarily a social issue or a political issue, but a biblical issue that has been revealed by God the Father, once and for all settled by the blood of God the Son and can be experienced in the power of God the Spirit. Listed below are the message titles for the next several weekends. This is an important, timely and ministry-defining series. You won't want to miss it.
August 1-2 Why Talk About Race…Because God Has Spoken-Part 1
August 8-9 Why Talk About Race…Because God Has Spoken-Part 2
August 15-16 Why Talk About Race…Because We Preach the Cross of Jesus
August 22-23 Why Talk About Race…Because the Spirit is Leading
August 29-30 Why Talk About Race…Because the Gospel Demands It
Sept. 5-6 Why Talk About Race…Because the World Is Watching & Waiting
One final note: starting next week this column will be called Loving the Journey with…instead of Journey with John. I will still be regularly contributing my thoughts in this space, but I will not be the only one doing so. Loving the Journey with…is more practical, more useful and more helpful than a column that bears my name exclusively. Journey has never been about me. It has always been about a growing community of people on a life-changing journey with Jesus…and there are many called and capable voices among us that God has blessed us with to help lead us toward that reality. I know you will enjoy hearing from them from time to time.
I am exploring new ways and formats to communicate more effectively with our church family and beyond. One of those new ways will be announced at the close of this weekend's online worship gathering. Another reason not to miss it!
Always loving the Journey,
Pastor John