LOVING THE JOURNEY WITH…
Pastor John
And We're Back!
This past Sunday marked the return of onsite worship gatherings at Journey Christian Church. It was an exciting and emotional morning that left us eager to do it again and this Sunday we will.
-Please reserve only tickets that you are highly certain you will use. We saw several cases last Sunday where people reserved multiple seats but only had one or two from their party show up. We had several people who wanted to come last Sunday but couldn't get a ticket because we had reached social distancing capacity. We are doing everything we can to make more seats available this Sunday and include as many people as we can who want to attend. We also realize that things come up and plans change, but if they do, you can "donate" your tickets back to allow others to use those seats. Take a moment and watch Pastor Jeremy Tomlinson walk you through the process of reserving a ticket or returning tickets that you won't use.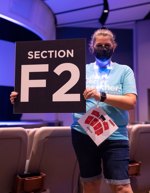 -Arrive as early as you can. Showing up early helps us seat you more quickly and efficiently. We have a great team of door greeters and ushers who are eager to help you find your seat and facilitate a meaningful worship experience. Whatever they can do to help you, they are willing and able to do so.
-Show up early especially if you have children to check in to our Journey Kids ministry area. One of the best things about resuming worship gatherings this time around, was seeing parents and kids once again populating our children's ministry environments. I have missed seeing children marching through the Atrium to get checked in to our children's ministry. And a huge shout out to all Journey Kids Volunteers who made that happen! If you would like to serve as a JK volunteer, please click here to get that process started. We would love to see our Lake County campus resume the 11:15am worship gathering as soon as possible and one of the ways that can happen is to see more children's ministry volunteers step up to serve.
-Pick up your kids as soon as you can after the adult worship gathering is dismissed, especially after the 9:30am gathering. There is an extensive cleaning process that takes place as soon as the last child leaves the area and it takes several minutes to do it right. We are committed to providing the cleanest and safest environment possible for all attenders, but especially our children. Allowing the needed time for cleaning is one way to serve others who are coming after you.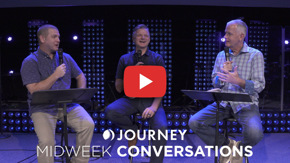 -Although we saw several hundred people attend our onsite worship gatherings, our online audience did not dip! Think about that. We had as many people join us online on Sunday even though we restarted onsite gatherings, as we did the week before when we were online only. That tells us several things, one of which is our reach has been greatly extended beyond what it was before Covid-19. That is exciting and encouraging as we have more opportunities to make disciples of Jesus who love God, love people and serve the world. (To learn more about Journey Online, take a look at this week's Midweek Conversation with Pastor Dustin, Pastor Harvey and myself.)
Last Sunday we kicked off a new teaching series called Soul Care. We're learning how to take care of the most important part of us. This Sunday we will be looking at The Soil of Your Soul. Check out Jesus story in Mark 4:1-20 to prepare the soil of your soul to receive God's Word this Sunday.
Loving the Journey,
Pastor John